DEATH AS DECORATOR
Tchotchkes 4 Ever
2019- present
Charity shop trinkets and found objects covered in wax, jewelry, and other misc.

DYNASTI
2019
Blown glass, metal, scented body wax, chain, resin, brass chimes, shells, drift wood, and string
ABBANDONARE
2019
Steel frame, patina, body wax, mica, press on nails, and wood
LIV LAF LUV
2023
body wax, resin, crystals, mica, in steel frame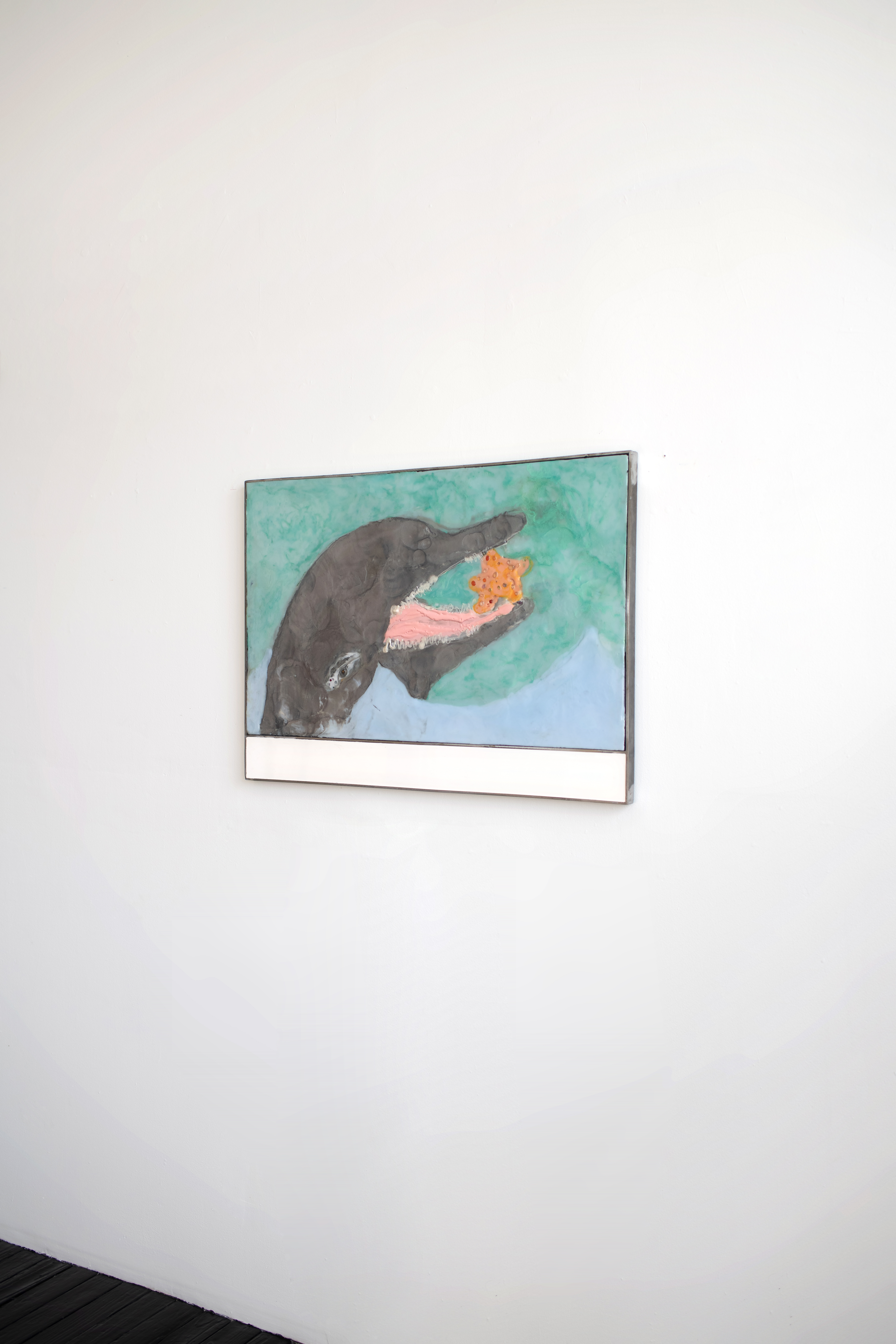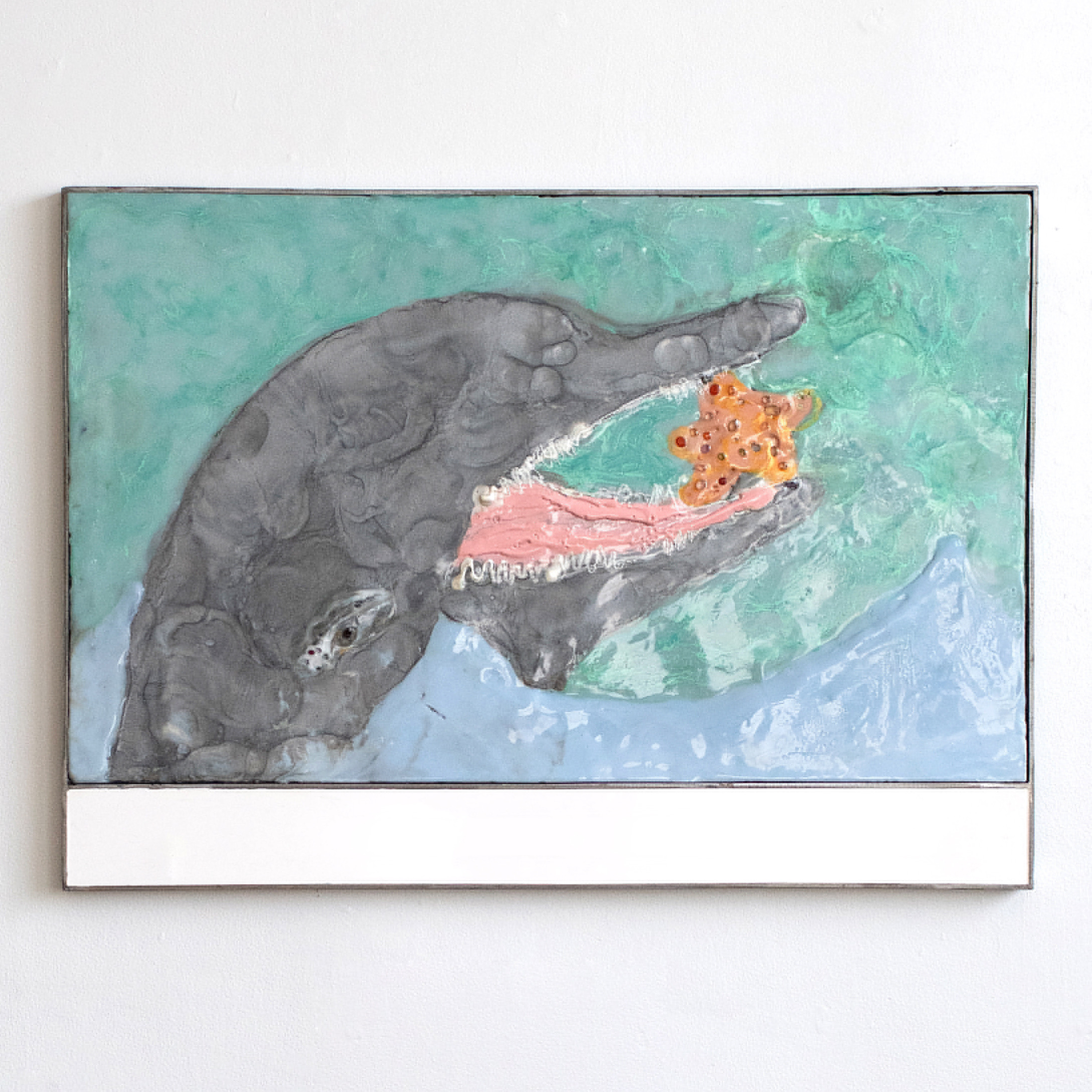 EVERYBODIES GOT 2 EAT
2022
Body wax, mica, resin, in steel frame, hardware
Death as Decorator still sits in the eternal broken down shack of aesthetics. Still making mutable beings from small unpalpable disfigured trinkets. The painted chimes that hang on the porch clank in the lifeless wind with the dull push of time. Death as Decorator continues to assemble left over neutrality and indifference, channeling an even flow of energy. Death as Decorator is in constant mediation indifferent around the past, just assembling fragments of time to be traded on the side of the road. Read the rest

here.